French Tutor in Cambridge
I have been a professional French tutor in Cambridge for the past 6 years. I teach at all levels from absolute beginners to advanced speakers.
I have worked extensively with primary school children in school French clubs, as well as small private groups at home. I also have plenty of experience teaching older children in secondary schools & 6th form colleges (at school or privately) to GCSE and A level standard.
I also teach adults, privately, in one to one sessions or as couples, with lessons tailored to suit the student, for business and leisure, including reading, listening and conversational usage, as well as grammar and pronunciation.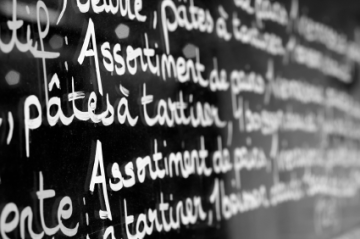 About Your Tutor
My name is Audrey Chansard. I was born in central France (le Loiret), and raised in the south of the Champagne region (la Haute-Marne). I studied foreign languages at high school including English, German & Spanish, with French & Philosophy majors.
My earliest achievement in French language was to reach the finals of le concours départemental d'orthographe two years in a row!
I left high school with a baccalaureat in the above subjects, and at University I graduated with a BA in English & American literature, civilisation and linguistics including the historical roots of the English language. I now live in the heart of Cambridge.
Contact Details
Please get in touch and we can arrange your French tutoring at a time convenient for you.
I have students in Trumpington, Cherry Hinton, Newnham, Kings Hedges and everywhere in between.
Prices
One to One French Tutoring for Adults » £27 per hour
All abilities
At a time to suit you
All year round
Suitable for couples too
Price can be negotiable for longer term bookings
Small groups for young children » £7 per child, per session
2 to 5 students
Ages 3 to 10
From total beginner to intermediate
French tuition typically last 30 – 45 minutes (more than an hour is normally too much for most young children, although we can discuss based on individual merit)
Older children (11 — 18) » £24 per hour
All abilities
All year round
At a time to suit you